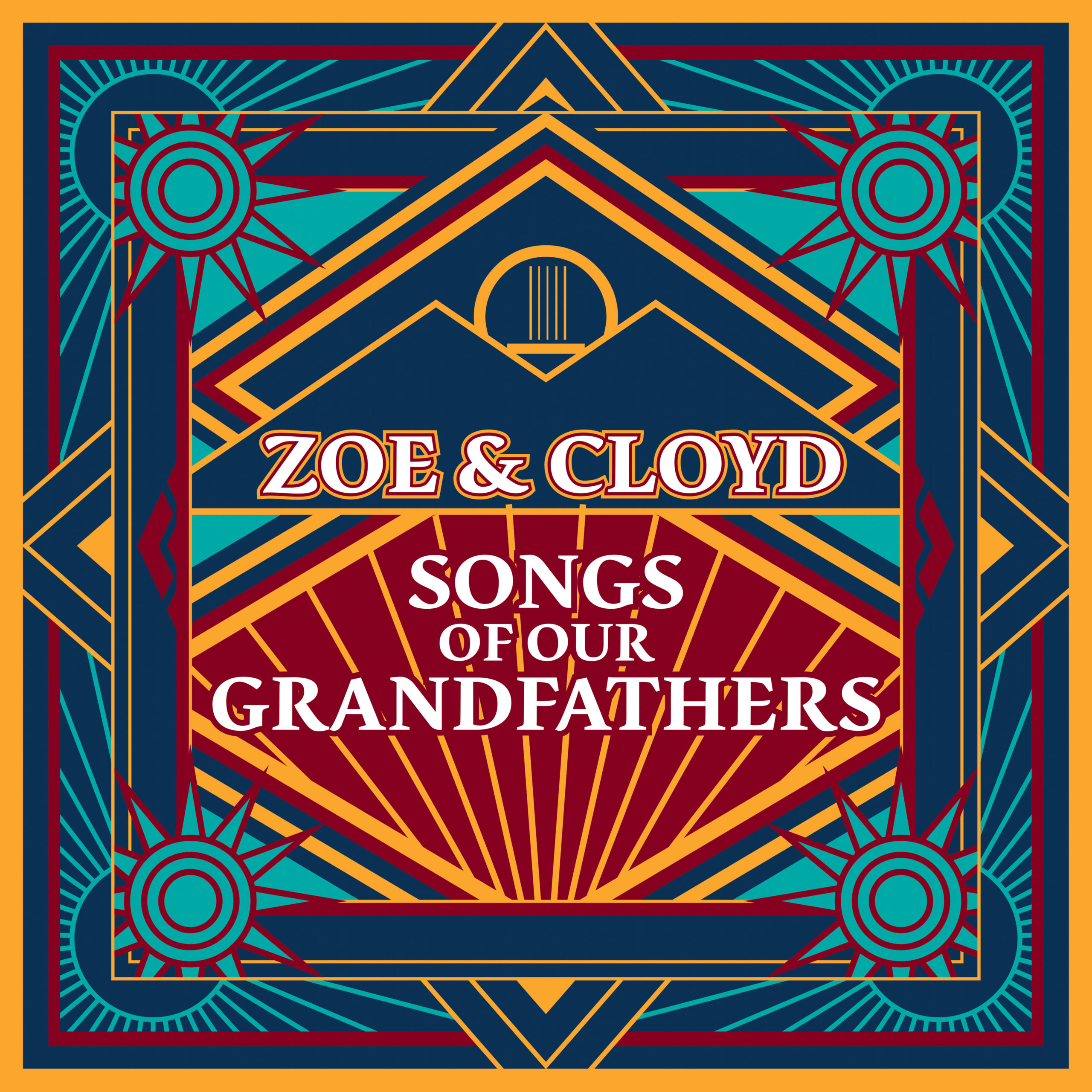 Our new album, Songs of Our Grandfathers, is available NOW on our Store Page! If you prefer a digital version, you can Stream the album on all the platforms Here.
This is a very special project for us. Inspired by the 1995 album by David Grisman and Andy Statman entitled Songs of Our Fathers, which was a collection of Jewish melodies from their shared heritage, we conceived our album in a similar vein, albeit with klezmer and bluegrass, as an homage to our grandfathers and their unique musical stories.
Our musical grandfathers, Jim Shumate and David Weinstein, have had a profound influence on our musical development individually and as Zoe & Cloyd. Interestingly, bluegrass and klezmer are actually more similar than they may first appear. Both styles of music were born in working class communities, incorporating regional and popular influences of the time; bluegrass absorbed elements of jazz and blues into its old-time stringband framework, while klezmer music, with its genesis in the Jewish community of Eastern Europe, often included tunes from a wide variety of countries and ethnic groups. Both styles are melting pots and it is fitting and natural for us to combine them in our music. We're so excited to share this project with you!